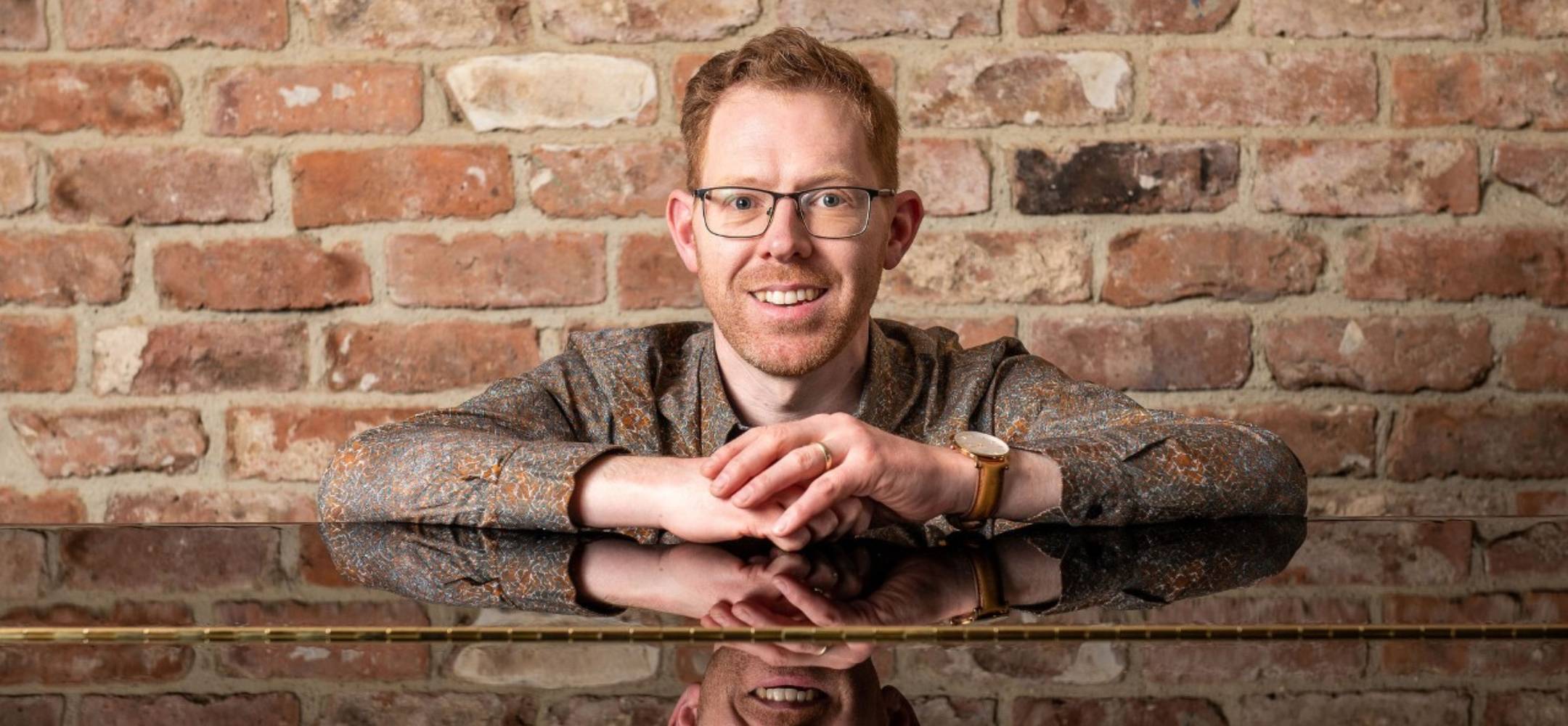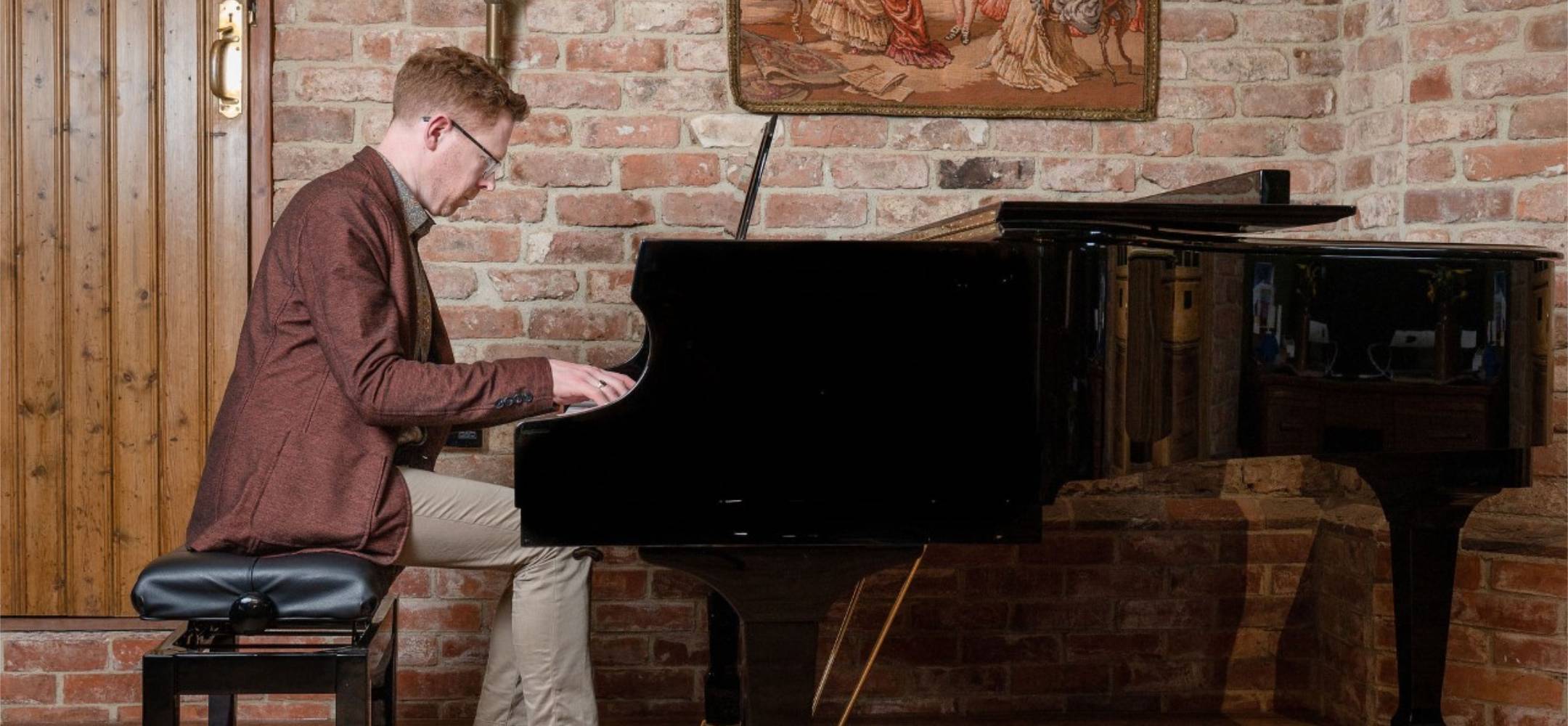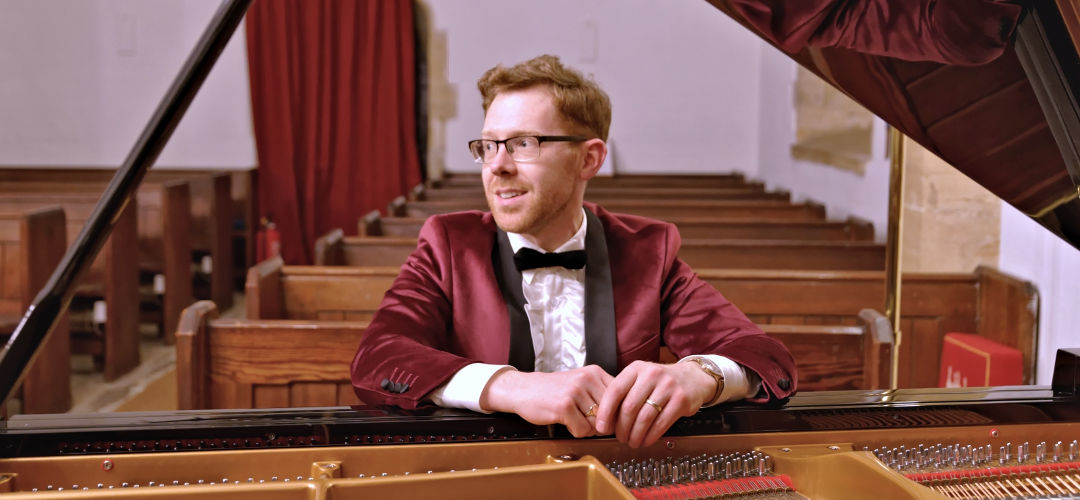 Concert Performer
"Audience clapped vigorously - pure genius"
"Meticulous playing"
"Interpreted the music with passion and touch"
Jonathan Delbridge is well known for his exciting and varied concert programmes on both the piano and organ.  He is a versatile musician, performing major classical works, jazz standards and his own improvisations and likes to interact with the audience, giving background information to the pieces performed. Jonathan regularly performs at a wide range of small and large venues, from the Royal Albert Hall, and Birmingham Symphony Hall to Plymouth University and All Saints Church in his own village of Lopen, Somerset. He also has a beautifully restored 1814 Broadwood Square Piano which can be used to provide a unique concert experience in more intimate settings.
Jonathan has a special interest in English piano music and was recently awarded a Fellowship from the National College of Music for his thesis entitled "A Study of the Piano Music of George Frederick Pinto". In his examiner's report, Dr Andrew Wilson said of Jonathan "He has surely become one of the greatest experts on this composer alive today"
Recent performances have included:
A series of online concerts during the Covid-19 lockdown, raising over £3000 for charities.
English Music for piano and organ – an afternoon concert at Sidholme Music room.
By George! - A piano concert of music by Gershwin including the Rhapsody in Blue in its original solo piano version.
Mozart – A celebration of the piano music of Mozart including his Sonata in A minor K310 and Variations in C (Twinkle Twinkle little star)
A series of online concerts exploring the piano music of George Frederick Pinto.
Confounded Box of Whistles – an illustrated talk on the pipe organ for the Two Moors Festival.
Jonathan's music studies began at the age of just four when he started piano lessons with mother. He continued to study under her until he passed his grade 8 exam at the age of fifteen. In December 2004, Jonathan gained the FRSM diploma in piano performing - the highest diploma awarded by the Associated Board of the Royal Schools of Music and in July 2005 he also passed the ALCM diploma in jazz piano with distinction. Jonathan also holds a DipMusTh(ICMA) in music theory and has a Fellowship Level Membership of the ICMA Guild.
From the age of eight, Jonathan can remember hearing Gordon Philips (organist of All-Hallows-By-The-Tower, London and Professor at London College of Music) playing on his Grandad's 4-manual organ which was rescued from a church in Torquay and rebuilt in a purpose built building on the family farm. Being fascinated by the range of sounds and tonal colours that this instrument could achieve, at the age of 12 Jonathan began to teach himself the organ. In July 2007 he gained the LTCL recital diploma with distinction. Concerts on the organ have included a two organ concert with international virtuoso concert organist Carlo Curley and regular broadcasts for BBC Radio from Truro Cathedral.
Jonathan is also in great demand as an accompanist, working with leading professional soloists including virtuoso international trumpeter Crispian Steele-Perkins, bass Arwel Huw Morgan and clarinettist/saxophonist David White. He also accompanies for the Two Moors Festival as well as for auditions and graded and diploma exams.
Review of concert at All Saints Church, Lopen 2019 written by Angela Naunton-Davies:
There was a veritable feast of music in the church on Saturday. From Rachmaninoff to Chopin's Grande Valse Brillante Op 34 No 1, the Rustle of Spring (Sinding), Scott Joplin's Maple Leaf Rag and including some Bach, Beethoven, Schubert and others. All together Jonathan wove a glorious programme of great breadth and variety holding the audience enthralled. At the beautiful expressive Pinkham grand piano he introduced and outlined the reasoning behind his selection. The piano had been manoeuvred with great care into nave only four hours earlier especially for the occasion. When Jonathan climbed the creaking stairs to the organ loft, home of a small simple pipe organ, it began to speak in a way not recently heard. He particularly delighted everyone with the' flute' stop by including D'Aquin's The Cuckoo; clearly reminding us of the now almost absent sound of the once familiar bird telling of the arrival of spring.
Review of Bach Organ Concert, St Neot, Cornwall 2018 written by Jonathan Lewsey:
Something about the image of the organist alone in his organ loft, invisible to the congregation, yet entirely wrapped up in communing with God through the sounds he can produce, irresistibly summons the image of JS Bach in the Thomaskirche in Leipzig...The organist of all performers shares something with the composer – being isolated from the audience and alone with his muse.However Jonathan is a great communicator and emerged from his eyrie after each piece to introduce with his customary enthusiasm the items in the programme.
After the Prelude in G BWV 568, from which the fugue has apparently been lost – or never existed - Jonathan proceeded to a fascinating exploration of the infinitely subtle palette available to the skilled organist by way of the four movement Pastorella in which Jonathan explored a range of colours and shades rarely heard from this 'King of Instruments'. In fact it was this piece more than any other reminded me of that description. We all know the thunderous capabilities of the instrument in full flood but rarely get exposed to its more intimate capabilities.
The Toccata, Adagio & Fugue in C is a fascinating work. The opening Toccata moves by fits and starts as though the composer is trying to make up his mind what to do next. Then there is an extended passage for foot pedals alone which I have to say I would have given my eye tooth to watch ...how one set of feet could produce such a cascade of sound beggars belief.
One of the things that came home to me over this weekend is Bach's incredible sense of humour – and the fugue that concludes this piece is positively jolly, though none the less demanding to play & superbly executed on this occasion.
The 3 chorale preludes made me reflect that almost everything Bach wrote sounds like an act of prayer.
The Toccata in D Minor was a fitting conclusion to the festival (though I have to admit I had no idea there was any doubt whether Bach even wrote it!) Jonathan provided a finely articulated performance so we could hear a great deal more of the notes than is often the case
I left the church into a beautiful spring evening (something we haven't seen much of this year) and reflecting how lucky we've been to have such a wonderful festival of music not only celebrating JS Bach but preparing us for the miracle of Easter.