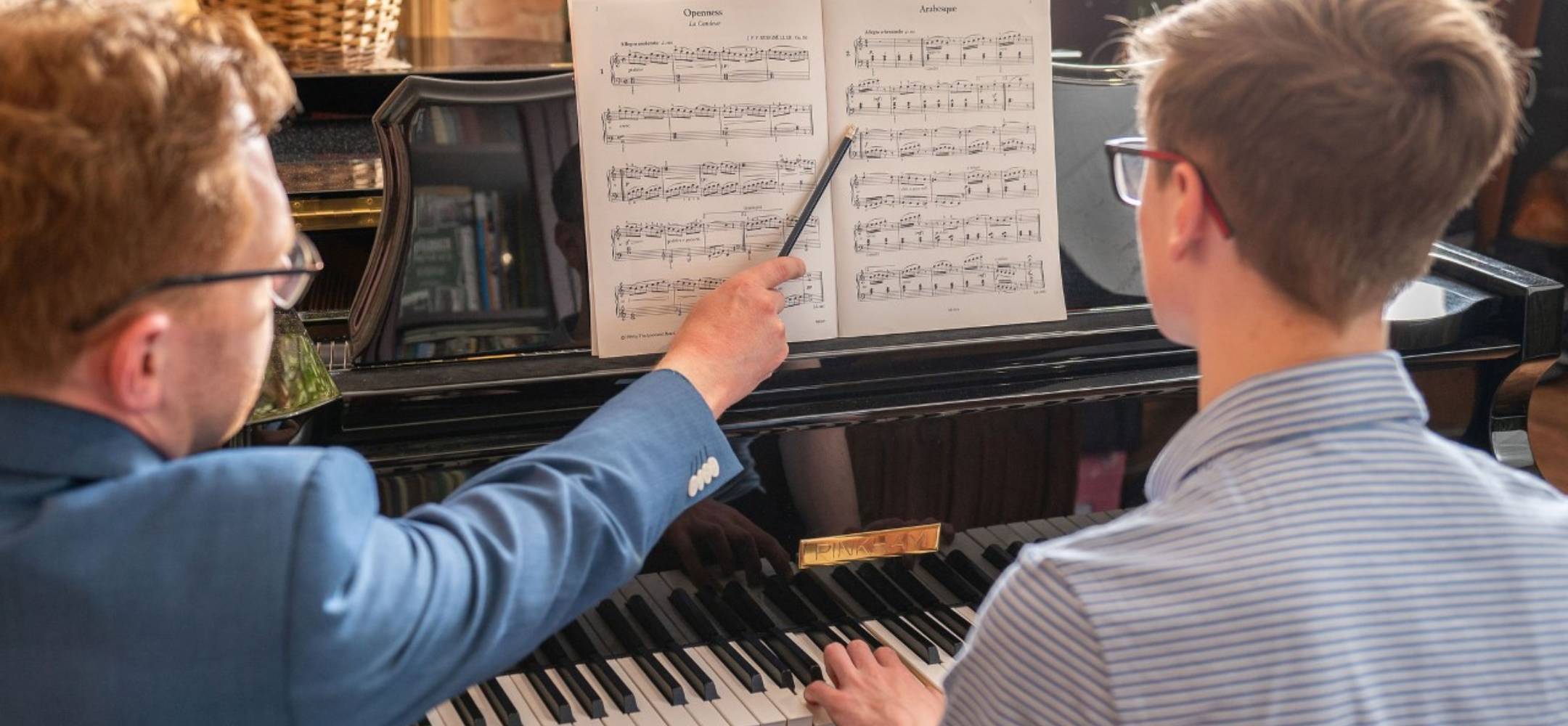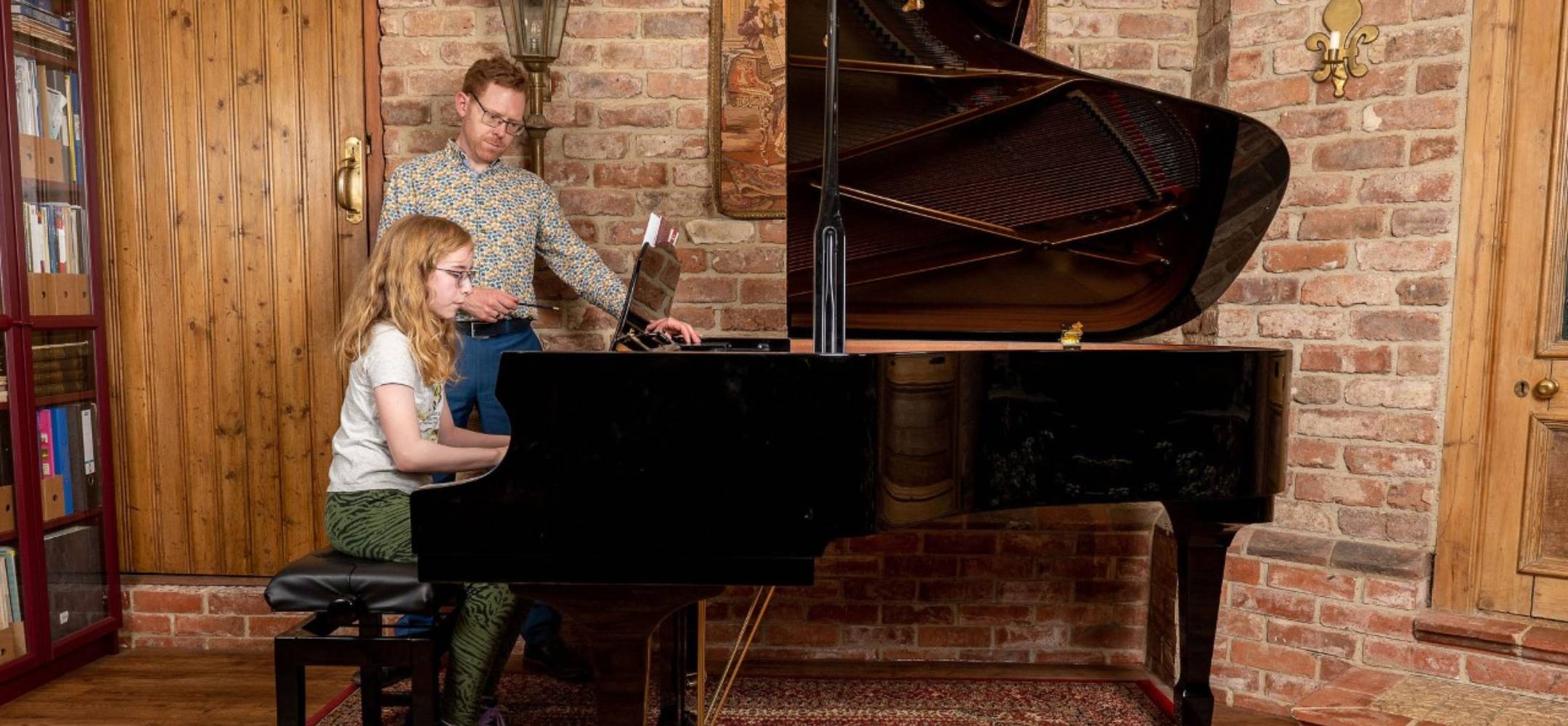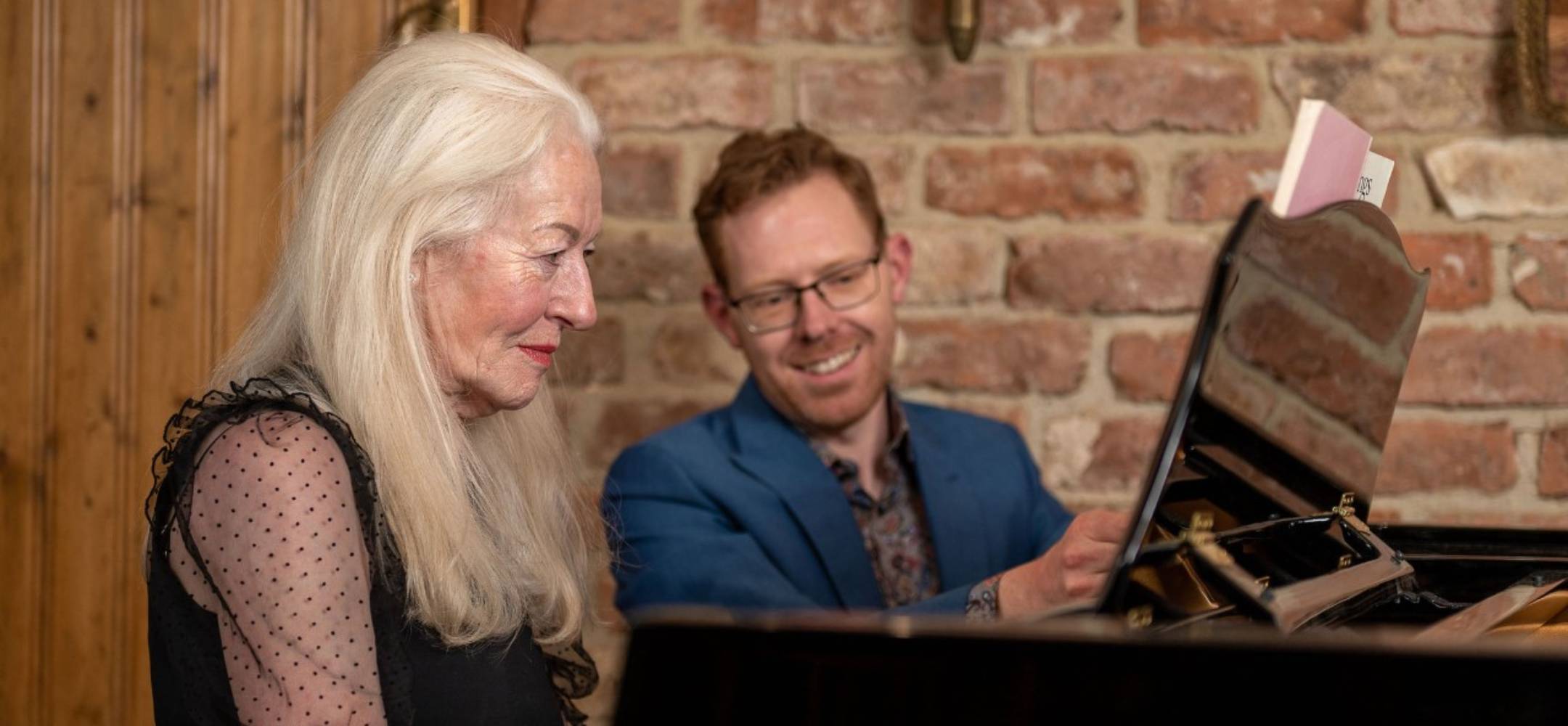 Piano Lessons
Why learn the piano
Playing a musical instrument is incredibly rewarding and will provide many hours of enjoyment for the rest of your life. In addition, studies have shown that children who learn piano often exhibit more self-discipline and concentration; thus achieving higher results in school. Similarly researchers have measured strong changes in the brains of those who begin taking piano lessons, even after the age of 65.
About Jonathan
Jonathan has over 20 years' experience as a concert pianist and teacher, which he draws upon to create bespoke lessons for pupils of all ages and abilities. He is passionate about sharing the music he loves with others and regularly performs at venues of all sizes throughout the UK. Jonathan is a Fellow of the Royal Schools of Music (FRSM), which is the highest qualification in piano performance. In addition to this, he also holds an ALCM diploma in jazz piano and a DipMusTh(ICMA) in music theory.
Why study with Jonathan
Jonathan provides exceptional quality, patient and friendly tuition with an emphasis on helping pupils achieve their full musical potential. Jonathan is an examiner with the Music Teachers' Exam Board (MTB Exams) and his pupils consistently gain excellent results in qualifications, with many going on to pursue their own musical careers. However, Jonathan is equally adept at teaching those who simply wish to learn for their own personal enjoyment. Jonathan runs regular workshops and pupil concerts for those who wish to take part and has a facebook piano group for adult pupils. Pupils are also provided with their own login where they can view lesson dates, read notes from past lessons, keep records of their practise time and much more.
Next steps
If you are interested in piano lessons, please
get in touch
to book an initial, no-obligation trial lesson.
You can also access all of Jonathan's video tutorials and articles from just £5 a month at
www.patreon.com/JonathanDelbridgeMusic
Frequently Asked Questions
If you have any other questions please do
contact
me.
Testimonials
"Jonathan is a talented musician who provides inspirational teaching to his pupils. My son worked from beginner to grade 7 in only about 4 years and really enjoyed his lessons... I would not hesitate to recommend this exceptional musician and teacher."
Julie Edge - Parent
"As an adult returning to learning the piano at a higher grade, I found Jonathan to be encouraging and fun. As a result my confidence and love of playing grew. He even managed to keep two of my boys interested and they are still playing! I would recommend Jonathan whether you are a beginner or a seasoned player."
Hannah Rowe
"Jonathan is the ideal teacher for adults returning to the piano at whatever age or level. He is supportive, encouraging and constructively critical. It is a pleasure and a privilege to be taught by Jonathan and to benefit from his expert piano playing and wide musical knowledge."
Jennifer Wisker
"Jonathan is a fantastic teacher, whose patience, kindness and expertise has brought joy to our whole family. He teaches my son and me the piano and has really helped us progress, while ensuring every lesson is stimulating, enjoyable and empowering. I'd recommend him to anyone, from beginner to experienced performer. It's an absolute privilege to learn from such a talented musician."
Tim Gibson
"Jonathan is a passionate and enthusiastic teacher. As a mature adult it is refreshing to find someone who takes adult learners seriously. This has not always been my experience in the past. Jonathan has high standards and nothing goes unnoticed but that is good and what I want from a lesson. I feel fortunate to have found him and would highly recommend him as a teacher."
Jane Merrifield