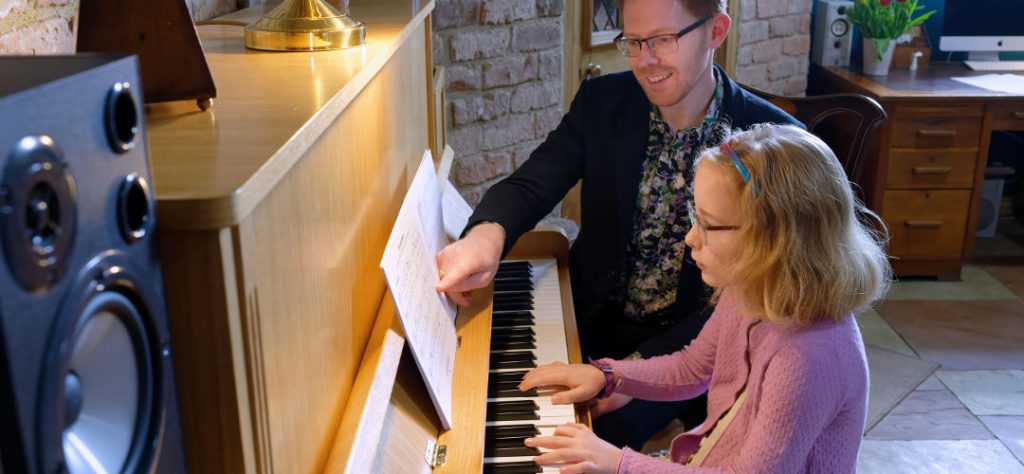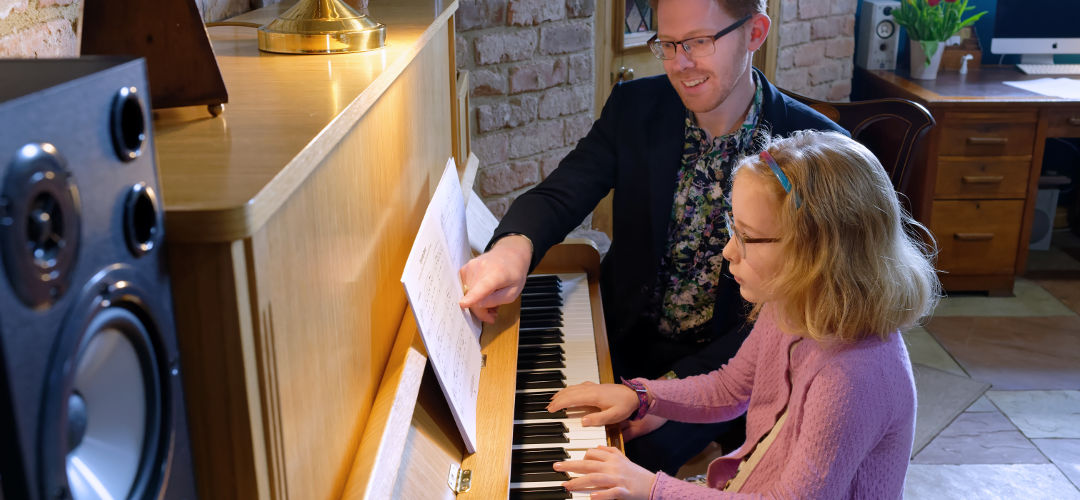 Finding the right teacher and buying the best instrument to practise on are the two most important decisions you will make when beginning your piano studies. In this blog post, I'm going to discuss how to find a piano tutor and some of the key things to look for in a teacher.
How to find a piano teacher
WORD OF MOUTH
We've all heard the saying "word of mouth is the best form of advertising" and when it comes to finding a piano teacher this is probably true. It's well worth asking friends if they know of someone they can recommend, especially if they are having music lessons themselves or have children who learn an instrument. It is also a good idea to ask school teachers, music shops and piano tuners if they can suggest any teachers.
ONLINE DIRECTORIES
The main online listing sites are musicteachers.co.uk and the Incorporated Society of Musicians' directory musicdirectory.ism.org where you can search for teachers by the instrument they teach and by postcode. Most teachers will be listed in one or both of those sites.
INTERNET SEARCHES
Many teachers have their own websites as well as a presence on social media platforms. A quick search on google may well help you to find a teacher local to you.
What to look for in a teacher
EXPERIENCE AND QUALIFICATIONS
Most teachers will have degree level qualifications in each of the instruments that they teach. However, it's also important to find out what experience they have. How long have they been teaching for? Have they taught pupils of all ages and abilities or are they more specialised? Do they have experience of performing? Bear in mind some teachers will chose to specialise, for example in adult pupils or early years teaching, so it's important to bear that in mind when looking for the right teacher for you.
ARE THEY REGISTERED WITH A PROFESSIONAL BODY SUCH AS THE ISM?
There are many benefits to choosing a teacher who is registered with a professional body such as the Incorporated Society of Musicians, Musicians Union or the European Piano Teachers Association. These organisations will be providing the teacher with regular professional advice and training opportunities.
DO THEY OFFER AN INITIAL TASTER LESSON?
Most teachers will be happy to meet you for an initial taster lesson before you sign up and commit to a series of lessons. It's important to take advantage of this. It's only really when you meet the teacher and experience their style of tuition that you will know if this teacher is right for you.
WHAT ELSE DO THEY OFFER?
Does the teacher prepare pupils for exams? Do they organise pupil concerts? Do they run workshops or masterclasses? Having goals like exams or pupil concerts can be very useful to keep pupils motivated in their practising. Workshops can also be great for meeting other piano pupils and improving your skills together.
TERMS AND CONDITIONS
Obviously you'll want to know what the lessons will cost and also what might happen if you miss a lesson or need to reschedule. If a teacher is charging a particularly low hourly rate for lessons, this should raise some concerns. The Incorporated Society of Musicians give a useful indication of what professional teachers will charge and most teachers will have a studio policy which clearly indicates their terms so you know what you are committing too. If the pupil is under 18 it's important to find out if the teacher has had a DBS check and if they are happy for parents to sit in the room and observe lessons.
Conclusion
It's important to take the time to find the right piano teacher and great if a teacher comes recommended to you by someone else. Bear in mind that many professional teachers are likely to be busy so they may have limited spaces available to offer new pupils. However, learning the piano will be one of the most rewarding activities you engage in and, once you have found the right teacher you will build a productive, professional relationship with them that may well last for years.