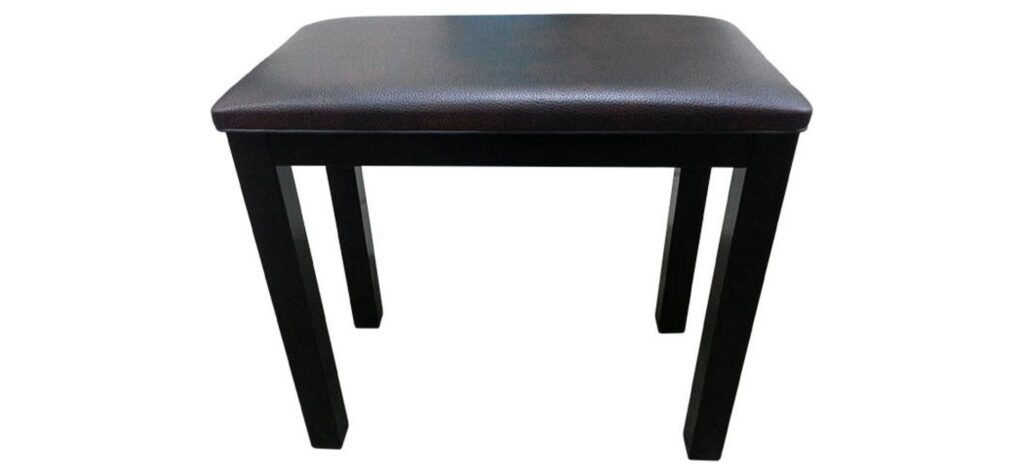 I have written before about the importance of purchasing the right instrument when starting your piano studies. However, many people fail to think about what they will be sitting on, but having the wrong stool can result in poor posture, discomfort when playing the piano and even injury. It's vital therefore to invest in the correct stool rather than simply using a normal chair, or even worse an office chair with wheels!
Adjustable Stools
The best option is to get an adjustable stool where you can vary the height to ensure you are seated comfortably. This is also ideal where more than one person in a household is learning the piano as they can ensure the height is correct for them. Some of the cheaper adjustable stools may wear much quicker and develop creaks or start to wobble, so it's worth investing in a quality item.
Fixed Height Stools
A stool that isn't adjustable will be significantly cheaper. These are made to a height that will suit most pianists but obviously doesn't offer the same flexibility as adjustable stools. Often these will arrive flat packed and it's important to periodically check the screws for the legs as sometimes they can work loose over time.
Duet Stools
If you are hoping to include piano duets in your playing then you may wish to get a duet stool. There are various options available from a fixed height stool to an adjustable stool and even some where each half can be adjusted independently. Another option for duet playing is for you to each use your own single stool and this might be preferable as you can then angle the stool and adjust it so that you are comfortable.
Storage
Both fixed height and adjustable stools can come with the option of storage space to keep your sheet music.
Keyboard Bench
Another option is to get a fold up keyboard bench. These can be set to various heights but don't have the same flexibility as a fully adjustable piano stool. Since these benches are designed to be portable, they are usually light weight and therefore not necessarily as secure to sit on as a piano stool. They also don't tend to look as aesthetically pleasing as a well made piano stool.
I hope this is useful in helping you choose in the right piano stool. It's important to remember that this is an investment and the right stool will help you feel comfortable at the piano and enjoy many hours of music making. There are some great value and good quality stools available from the shop page of the website here. So do check those out and don't hesitate to get in touch if you have any questions.