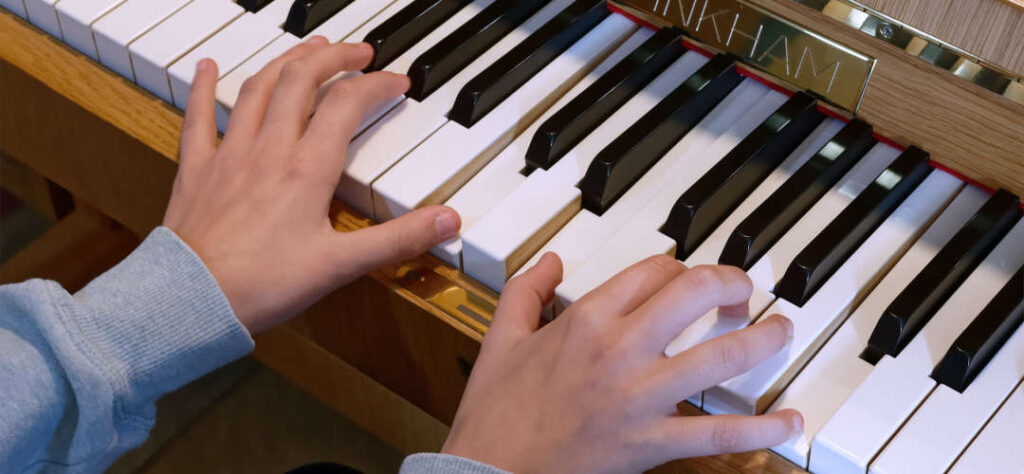 As you progress in your piano playing, you may wish to work towards music exams. In this blog post, I've mentioned a few points to consider about these qualifications.
Do you need the qualifications?
Obviously if you want a career in music it will be essential to have qualifications in the instruments you can play. However, even if that is not the case, music grades demonstrate that you have taken an interest in something outside of your usual school studies, and have practised regularly and developed your skills. Many of the music exams also provide UCAS points.
Will it be useful to have a goal to work towards
Often pianists will practise more effectively when they have a goal to work towards. This could be a graded music exam but it could also be a concert performance or recording.
Exams provide performance experience
Playing in front of an examiner is a great way to gain experience in performing. It can teach valuable lessons on how to manage any performances nerves and remain focused on the music.
The examiner's feedback will be useful
All the main exam boards provide mark sheets with helpful comments from the examiner. These will point out strengths in your playing and any areas you need to continue to develop.
Explore lots of other music between exam
When you pass an exam it can be tempting to start working towards the next grade straight away. However, it is really important to learn lots of different pieces between each exam. This not only ensures you have experience of playing different styles of music but it also helps to build your technique.


Most exam boards will allow you to skip grades so you can simply enter the appropriate level when you are ready to do so and don't need to work from one qualification to the next.
Look at the options from different exam board
Each exam board offers slightly different options so it's worth spending some time researching what would work best for you. Most boards offer remote exams as well as face-to-face grades with examiners. Some will allow you to choose one or more of the pieces yourself. Others allow you to play your own composition or a duet with another pianist and some exam boards offer jazz qualifications, which include the opportunity to improvise.
Conclusion
Exams are not for everyone. Some people find them very stressful experiences and may not wish to take the grades. However, for many piano pupils they can provide a really useful indication of what standard they have achieved and help them be more focused in their practising.